HSP Welcomes New Team Members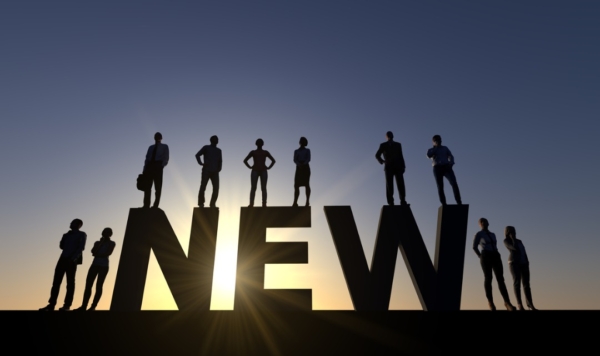 Expanding Expertise: Hotel Solutions Partnership Welcomes New Team Members
We are delighted to announce the addition of three exceptional professionals to our team of international consultants at HSP (Hotel Solutions Partnership), further strengthening our advisory services in ESG Strategy, Operations, and Food & Beverage Concepts. The expertise and diverse perspectives brought by our new team members, Lisa Basford, Vincent Garrington, and Lars Wagner, will broaden our capabilities and enable us to provide comprehensive support and advice to the hospitality industry.
Introducing Lisa Basford: Driving ESG Strategy and Corporate Responsibility
Lisa Basford, an experienced professional in corporate responsibility and brand management, brings her passion for sustainability to the team. With a background working for international brands within the hospitality industry, including InterContinental Hotels Group PLC (IHG), Bourne Leisure Limited, and TUI Travel PLC, Lisa specialises in developing comprehensive ESG strategies, setting targets, and implementing programs and partnerships to engage customers, colleagues, and the community. Her expertise extends to creating engaging brand and ESG-related communications and reporting. Lisa is dedicated to supporting clients in their ESG strategies and programs, recognising that creating a sustainable business with robust governance underpins the success of any organisation. Through her efforts, Lisa helps clients unlock the benefits of sustainability, including financial returns, access to investment, customer appeal, employee engagement, and operational efficiencies.
Introducing Vincent Garrington: Guiding Sustainable Business Models
Vincent Garrington brings over 30 years of experience in hospitality operations, business transformation, and social mobility to the team. As a senior executive, Vincent has specialised in development, positioning, branding, strategy, and business turnaround. His expertise allows him to guide organisations in developing comprehensive ESG strategies that encompass risk and opportunity management, transitioning to a lower carbon economy, and addressing social inequalities. Vincent's vast experience will contribute to helping clients align their business models with ESG principles and drive sustainable growth. Vincent emphasises the importance of organisations demonstrating their ESG credentials to ensure long-term competitiveness and sustainability. Whether it's financing, supply chain management, recruitment, or attracting customers, an effective ESG strategy and business model are essential for organisations to remain competitive and sustainable in today's business landscape.
Introducing Lars Wagner: A Visionary in Hotel Operations and Food & Beverage Concept Innovation
Lars Wagner, an accomplished international hotelier with over 38 years of experience, joins the team as a visionary in hotel operations and food & beverage concept innovation. Lars's hands-on leadership approach and entrepreneurial mindset have enabled him to successfully open hotels from pre-opening stages and turn around properties. Additionally, Lars brings a keen understanding of culinary trends and consumer preferences, allowing him to develop unique dining experiences that enhance guest satisfaction. His expertise in hotel operations and food & beverage concept innovation further adds to HSP's extensive range of advisory services, empowering clients to elevate their offerings and drive success in an evolving industry.
HSP CEO, Katrina Craig, expresses her enthusiasm about HSP's new consultants, stating, "We are thrilled to welcome Lars, Lisa, and Vincent to our team. Their expertise and dedication to their respective fields will enable us to deliver even greater value to our clients."
Our global team of experienced consultants at HSP spans a wide range of expertise and we are well equipped to provide tailored solutions to meet your organisation's specific needs. Contact us today for a no-obligation discussion.