HSP reveals a revamp of its services, and brand as it launches a new website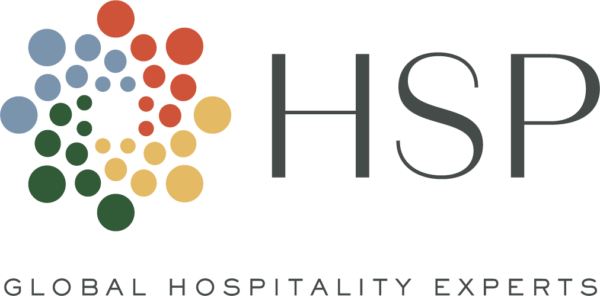 A fully revamped HSP website will be revealed over two phases. The first phase includes the fresher branding with tagline; HSP, Global Hospitality Experts, which brings to light the global reach, the depth and breadth of expertise within the network. Besides the core services of Strategic Advisory, Development & Asset Management and Operations, a highlight of the launch is the addition of two new services: ESG and Branding. This was a deliberate effort by HSP's supervisory board as they saw the increasing urgency and importance of Environment, Social and Governance (ESG) in global hospitality and the demand for brand-led experiences heightening.
The newly launched website also features the expansion into other sectors within Hospitality like wellness, senior living, and leisure parks. To leverage the great experience within the team, the website includes a resources section that offers a wealth of helpful content like articles and thought leadership pieces on critical topics such as talent acquisition, ESG for Hospitality, and even a full downloadable glossary of hospitality terms and acronyms, of which there are a lot.
While the first phase of the new HSP website is more intuitively accessible, and it features many case studies and the newly introduced HSP's ESG policy, the second phase has even more exciting features that will take the network to the next level. Those features include e-commerce, bookable consultations, mentoring and coaching and even an affiliate marketing section that curates relevant, helpful services that can be advertised on the HSP website to reach the right audience.
HSP, a 30-strong network of international consultants specialising in the Hospitality sector has been advising and consulting businesses, asset owners, investors and even governments, on all things Hospitality for over 20 years.  Under the leadership of owner and CEO, Katrina Craig, HSP's scope and global reach has ranged from conducting a feasibility study and developing a new brand for a real estate development in the Dominican Republic to creating a training programme and writing bespoke SOPs (Standard Operating Procedures) for a major hotel chain in the Middle East to strategic advisory and pre-opening consultation for an international hotel brand across Europe. With over 30 consultants and ambassadors, the network is as solid as ever and demand for its services following the pandemic has never been stronger. This is why HSP thought it was the right time to take stock and re-think its brand, proposition and service offering to align with the ever-changing world of hospitality and the latest global trends.
Katrina Craig, CEO said " HSP has been active for more than 20 years on the global hospitality scene consulting and working closely with clients on a variety of interesting projects and strategic assignments. I am excited to present the new website with its new functionality where not only can clients easily view our key services and strong credentials, but we will also be able to share valuable insight and content with the hospitality community at large. This project has been a lot of hard work and I would like to thank the HSP community and especially my supervisory board and Dina Soliman who led the project alongside me. I can't wait to launch the next phase with its super exciting features. Watch this space!"