Nikki Beach Resort & Spa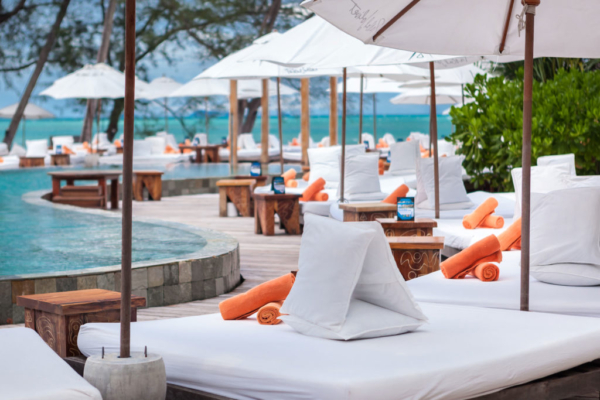 Sales and Commercial Advisory & People 
Country
Thailand 
Case Study Title
Nikki Beach Resort & Spa Koh Samui Sales & Commercial Planning & Recruitment 
The Client
In 1998, Jack Penrod introduced the luxury beach club concept, Nikki Beach, with the flagship club located in Miami Beach.  By 2014, the company had expanded into managing hotels under the brand Nikki Beach Hotels and Resorts, and had expanded to 11 locations including Dubai, Porto Heli, Koh Samui, Santorini and Montenegro.  https://nikkibeach.com/ 
Background
Nikki Beach Resort & Spa Koh Samui was in dire need of sales and marketing expertise. They had an attractive and well-located property, but the resort was only achieving 30% occupancy in the high season and 5% off-season. The company had terminated their Bangkok-based sales team members, so it was not surprising that they were unable to generate sales from travel agencies, corporate customers and independent travellers based in Bangkok. 
The Project
HSP was commissioned to assess the resort's sales and marketing processes, resources, and initiatives, and to prepare a sales and marketing action plan. We were also asked to identify the right resources to lead the hotel's sales and marketing department and implement the plan internationally.   
Overall Scope of Work
Phase 1 – Sales and commercial assessment, strategy formation and preparation of sales and marketing action plan.  
Phase 2 – Recruitment of Director of Sales and development of proactive sales activity and critical path. The recruitment of a new Director of Sales & Marketing and an experienced sales manager to be based in Bangkok. 
Following completion of the sales & marketing plan and recruitment of the Sales manager and sales executive, Vicki Aldaba oversaw the CRM of all new accounts, travel agents and event clients generated through various sales activites.  This included management of eDM on key updates and promotions to target markets within specific countries identified as best sources of new business for the hotel. 
What did Hotel Solutions Partnership achieve for the client? 
HSP completed a high-level holistic review of the business to pinpoint new ways to optimise the operational performance and key brand considerations of the resort.   
Vicki Aldaba provided an end-to-end sales and commercial solution which included developing sales and marketing collaterals and standard operating procedures.  She also helped define the hotel brand journey.   
HSP's distribution expert assessed the distribution landscape and advised on selecting a distribution partner.   
We provided boots-on-the-ground to help the client select and set up the sales office in Bangkok. 
Vic Alcuaz recruited an experienced sales and marketing manager and sales account executive. He and Vicki then mentored the central marketing team.   
By the end of phase 1 of the engagement, the client endorsed us to their JV partners covering Europe, Middle East and Africa.  By year end, the revenue target which was set by the owners was achieved.  
August 2015