Tankersley Manor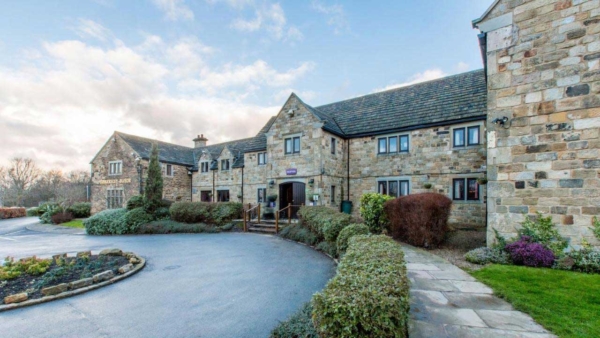 Project Type
Sales & Commercial Advisory 
Country
UK 
Case Study Title
Tankersley Manor Market Review & Positioning 
The Client
Purchased in late 2018, Tankersley Manor Hotel & Spa by Bowling Green Asset Management as part of a growth strategy to  build a multi-branded hotel portfolio across the UK. 
Background
Following an initial bedroom and public area refurbishment programme, the hotel was branded as a Mercure Hotel in late 2019. The global pandemic of 2020 had presented the ownership and local management with extremely difficult trading conditions. The hotel & company came through and enjoyed a strong return of wedding & staycation-led business when UK restrictions were lifted in 2021. 
Client Need
Having purchased the property with a pre-COVID economic strategy, the company needed to understand the market landscape in the post-COVID world and ensure their asset was positioned accordingly. 
Scope of Work
Undertake a full review of all revenue lines across 5 profit centres: Accommodation, Food & Beverage, Meetings & Events, Leisure & Spa and Other. Develop commercial strategies for each profit centre. 
Review all cost centres and align with reviewed commercial strategies: Payroll, Margins & Expenses. 
Produce a 12-month budget reflecting the revised commercial and cost base in order to support financial disclosure to stakeholders. 
What did Hotel Solutions Partnership achieve for the client? 
Working with the local senior leadership team, Vincent Garrington conducted a thorough 'state of the nation' review of business mix, pricing and positioning. In conjunction with the team identified competitors within each of the 4 main revenue centres: Accommodation, Food & Beverage, Meetings & Events and Leisure & Spa. 
Utilising market intelligence, local knowledge & pubically available information, Vincent developed a strategy plan for each revenue centre ensuring they all aligned to the overall branded proposition. 
Having built the commercial strategies, he conducted a 'bottom up' staffing & structural modelling exercise to ensure staffing was aligned to anticipated trading levels. With a structured base payroll, he introduced weekly controls to ensure tight control on additional hours in line with business levels. 
Vincent Garrington produced a 12-month budget with the revised commercial, payroll and cost base. The property increased revenues whilst reducing payroll and costs, in turn driving EBITDA beyond pre-COVID levels.