Casa Grande Hotel Resort and Spa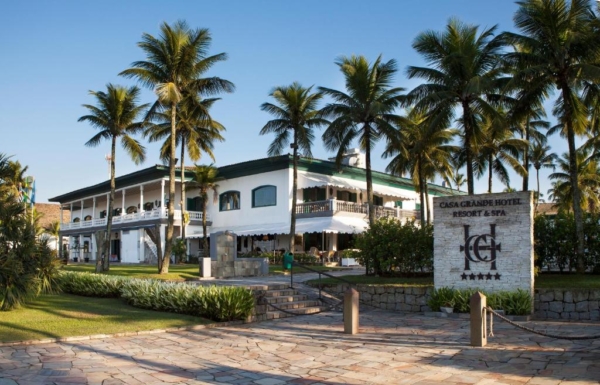 Project Type
Development Advisory 
Country
Brazil
Case Study Title
Casa Grande Hotel Resort and Spa Brazil Operator Search and Selection 2018
The Client
Owner of a famous 5-star family-run beach-front resort South of Sao Paulo, Brazil.  
Background
The client's goal was to attract a premium for a planned 800-unit residential development to be built within the resort.  It was determined after discussion with Hotel Solutions Partnership (HSP) that this could be achieved through attracting a world class branded operator for the hotel and marketing the residences under the same international brand. 
Client Needs
The client needed a robust operator search and selection process to identify the right branded operator for the existing hotel that would be capable of driving value for the proposed new residential development. 
Scope of Work
Phase 1 – Operator Request for Proposal (ORP)
Members of HSP's experienced team visited the site and met with key members of staff.  Based on their findings, the team created an ORP that highlighted the following: 
Nature and profile of the target market for the destination

 

Nearby competitors, current room supply and hotels in development

 

Nature of competition (brands, standard, number of rooms, facilities)

 

Average occupancies, average room rates, & RevPAR being achieved

Positioning relative to competition

 
Phase 2 – Marketing the opportunity to Target Operators 
HSP managed a competitive bidding process to maximise the benefit for the Client.  The process involved:  
Distributing the ORP to a group of hand-picked, pre-agreed operators with the brand, marketing and operating capability to compete successfully in the identified markets

 

Arranging and attending site visits for the operators and co-ordinating tours of the property with the client's appointed representative

 

Answering queries and ensuring the submission of operator proposals

 
Phase 3 – Recommendation Report
We evaluated operator proposals based on a set of mutually agreed weighted criteria 

 

We shortlisted operators for further discussions and negotiations to achieve the most advantageous commercial arrangements

 

Submitted recommendation report for the preferred operator 

 
What HSP achieved for the client
The process enabled the client to assess two differing options -one for a hotel management agreement complete with proposal for fully branded residences; and one for pure branded residences, thus keeping the hotel independent and under existing ownership's control.  It attracted two world class brands to the resort that would otherwise not have come to the market and achieved competitive terms.  
Testimonial 
"My experience with the HSP team has been very positive. The team allocated to our project had a robust approach conducting an operator search and selection process. Senior profiles were assigned to our project, which meant that project management was carried out very smoothly. The team has always been very responsive providing constructive solutions to all the issues we had to face. They knew how to connect us with the right people, which facilitates the decision making process. I am delighted with the outcome – I would have no hesitation in recommending HSP."  
Client Representative, Casa Grande Hotel Resorts & Spa